It's Friday and if you're sitting at your computer right now a little melancholy because you haven't seen any stories about suspected criminals using the power of farts to get them out of an interview with police, then I'm about to make your week a whole lot better and turn that frown upside down. 
On September 1, 24-year-old Sean Sykes Jr., of Kansas City, Missouri, was pulled over. Police found a backpack that contained drugs and two guns, one of them was reported as stolen. 
Like most suspected criminals, denied knowing anything about them. Police did not take him at his word. They brought him downtown for some questioning. 
This is where things took a turn for the worse. For the police. 
There was something about Sykes' story that didn't add up. Something wasn't right. Something smelled fishy. 
Turns out, if something did smell fishy it had nothing to do with Sykes' story, but more likely what he had for lunch. 
While being interrogated, detectives asked Sykes for his address, presumably at the beginning of the interview. 
His answer? 
"Mr. Sykes leaned to one side of his chair and released a loud fart before answering with the address," a detective noted in his report.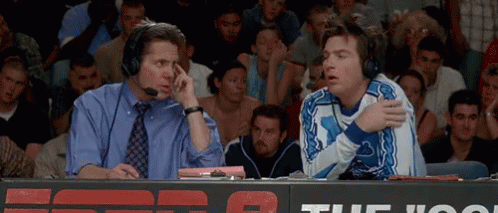 Sykes' decision to rip farts instead of answering questions did pay off for him. Detectives couldn't take it anymore. 
"Mr. Sykes continued to be flatulent and I ended the interview," the detective wrote.
Charges. Were. Not. Filed! (At the time.) 
However, Skyes was pulled over again on November 5 and must've ran out of gas or at least come across a detective with the sense of smell of Dewey Cox, because this time he was arrested for possession of marijuana, crack and… a stolen gun. 
He was out of farts and out of chances.
Based on the two incidents, Sykes was charged in U.S. District Court for possession with intent to sell cocaine and being a felon in possession of three firearms, two of which were reported stolen.
He was arrested and made his first appearance on Monday. 
Thoughts and prayers to Mr. Sykes' cellmate.